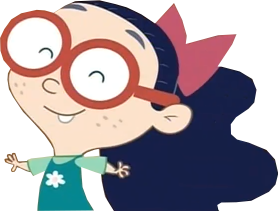 Grey DeLisle (born August 24, 1973) is an American singer-songwriter and voice actress. Her last name is pronounced "dee-lah-yuhl". She does the voices of Daphne Blake in Scooby-Doo!, Emily Elizabeth Howard in Clifford The Big Red Dog, Charity, Ella, Cathie, Ching, Tuck and Brad's mom and Bow-Haired Girl in The Pucca Adventures of Tuck and Brad and there friends Histeria! and Detention! and Millie in Kid vs Kat.
Ad blocker interference detected!
Wikia is a free-to-use site that makes money from advertising. We have a modified experience for viewers using ad blockers

Wikia is not accessible if you've made further modifications. Remove the custom ad blocker rule(s) and the page will load as expected.