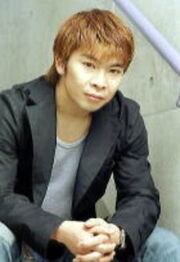 Kentaro Ito (伊藤 健太郎 Itō Kentarō?, born January 3, 1974) is a seiyū who was born in Hachiōji, Tokyo, Japan. he works for Midearta Entertainment Wix's Voice Actor, He has been affiliated with Mediarte since May 2009. He is the Japanesse Dubbing for:Henry
Ad blocker interference detected!
Wikia is a free-to-use site that makes money from advertising. We have a modified experience for viewers using ad blockers

Wikia is not accessible if you've made further modifications. Remove the custom ad blocker rule(s) and the page will load as expected.