Tabitha St. Germain
is an award-winning Canadian stage actress. She has recently made the transition from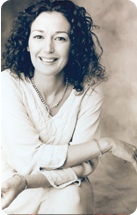 stage work to voice work, and has since become one of the core female voice actresses working with The Ocean Group in Vancouver, British Columbia, Canada. She was born in Hollywood, Florida. Her parents were then divorced. She is the voice of
Phoebe
. She also has roles in other shows such as Heloise from Jimmy Two-Shoes, Milo Powell from Captain Flamingo, Cheer Bear from Care Bears: Adventures in Care-a-Lot and Rarity in My Little Pony.
Tabitha St. Germain
Born
July 22, 1976 (age 39)

Hollywood, Florida, USA

Occupation
Voice Actor/Actress/Artist
Ad blocker interference detected!
Wikia is a free-to-use site that makes money from advertising. We have a modified experience for viewers using ad blockers

Wikia is not accessible if you've made further modifications. Remove the custom ad blocker rule(s) and the page will load as expected.