How would you like it is there was an episode where coop finds out he has an evil alien cosmic twin who hypnotises catnipians to be his evil slaves and sent kat down to ruin his twins life?
Template:Userwantstobefeatured
I'm starting to think that Fiona is supose to be my avatar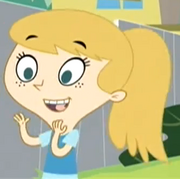 Anyway I'm just a 10 year old girl who is obsessed with Kid vs. Kat. I have to admit that kat is cool
and kinda cute but he is evil to Dennis and Coop, and everyone in Bootsville is too retarded to
understand the difference between a cat and a monster!!!
one of
my favorite cat related youtube vids