Vincent Tong is a Canadian actor and voice actor. He is the voice of
Henry
on Kid vs. Kat. Other notable voice characters include Gene Khan/The Mandarin in Iron Man Armored Adventures, Touta Matsuda in Death Note, Toro in Sushi Pack and Tetsushi Shiozaki in Slam Dunk.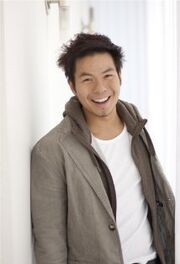 Ad blocker interference detected!
Wikia is a free-to-use site that makes money from advertising. We have a modified experience for viewers using ad blockers

Wikia is not accessible if you've made further modifications. Remove the custom ad blocker rule(s) and the page will load as expected.